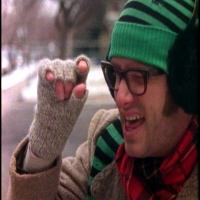 Mr. Tyzik (The Headcrusher)
CBUB Wins: 0
CBUB Losses: 2
Win Percentage: 0%
Added by: dustinprewitt
Read more about Mr. Tyzik (The Headcrusher) at: Wikipedia
Official Site: Broadway Video Inc
The Kids in the Hall is a Canadian sketch comedy group formed in 1984, consisting of comedians Dave Foley, Kevin McDonald, Bruce McCulloch, Mark McKinney, and Scott Thompson. Their eponymous television show ran from 1988 to 1994 on CBC in Canada, and 1989 to 1995 on CBS and HBO in the United States. The theme song for the show was the instrumental "Having an Average Weekend" by the Canadian band Shadowy Men on a Shadowy Planet. The troupe made one movie, Brain Candy, which was released in 1996.
The name of the group came from Sid Caesar, who, if a joke didn't go over, or played worse than expected, would attribute it to "the kids in the hall," referring to a group of young writers hanging around the studio.
Before the troupe formed, Bruce McCulloch and Mark McKinney were working together doing Theatresports in Calgary, performing in a group named "The Audience." Norm Hiscock, Gary Campbell, and Frank Van Keeken were also members of that group and later became writers on the show. At the same time, Dave Foley and Kevin McDonald were performing around Toronto (along with Luciano Casimiri) as The Kids in the Hall (KITH). In 1984, the two pairs met in Toronto, and began performing regularly as KITH, with a rotating band of members, including Paul Bellini for a short time. When Scott Thompson was invited to join in January 1985, the group had its final form. The same year, McCulloch and Foley appeared in the Anne of Green Gables series, as Diana Barry's husband and a former classmate of Anne's from Queen's College, respectively.
Not long afterwards, the Kids broke up for a short time when scouts for Saturday Night Live invited McKinney and McCulloch to New York to become writers for that show, Foley made a poorly received movie debut with High Stakes and Thompson and McDonald worked with the Second City touring group. They were reunited in 1986. After SNL ' s Lorne Michaels saw them perform as a troupe, plans began for a TV show. In 1987 Michaels sent them to New York to what was essentially a "Comedy Boot Camp", and in 1988 their show began airing on CBC Television. It was subsequently picked up on HBO in the United States in 1989.
No match records for this character.