| | |
| --- | --- |
| Character sourced from: Sci-Fi | |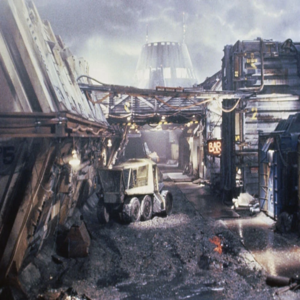 Hadley's Hope (LV-426)
CBUB Wins: 0
CBUB Losses: 2
Win Percentage: 0%
Added by: RakaiThwei
Read more about Hadley's Hope (LV-426) at: Wikipedia
Official Site: Twentieth Century Studios
Aliens is a 1986 science fiction action film written and directed by James Cameron. It is the sequel to the 1979 science fiction horror film Alien, and the second film in the Alien franchise. Set in the far future, the film stars Sigourney Weaver as Lieutenant Ellen Ripley, the sole survivor of an alien attack on her ship. When communications are lost with a human colony on the moon on which her crew first encountered the alien creatures, Ripley agrees to return to the site with a troop of colonial marines to investigate. Aliens features Michael Biehn, Paul Reiser, Lance Henriksen, and Carrie Henn in supporting roles.
Despite the success of Alien, its sequel took years to develop; it was delayed by lawsuits, a lack of enthusiasm from 20th Century Fox, and repeated changes in management. Based on his scripts for The Terminator (1984) and Rambo: First Blood Part II (1985), Cameron was hired to write a story for Aliens in 1983. The project stalled again until new Fox executive Lawrence Gordon advocated a sequel. Although relatively inexperienced, Cameron was given the director role based on his success directing The Terminator. On an approximately $18.5 million budget, Aliens began principal photography in September 1985. Like its development, filming was tumultuous and rife with conflicts between Cameron and the British crew at Pinewood Studios. James Horner composed the film's score. The difficult shoot also affected Horner, who was given little time to record the music.
Aliens was released on July 18, 1986, to critical acclaim. It was well-received for its action, but some reviewers were critical of the intensity of some scenes. Weaver's performance received consistent praise; other members of the cast were positively received, including Bill Paxton and Jenette Goldstein (who played colonial marines). The film received a number of awards and nominations, including an Academy Award nomination for Best Actress for Weaver at a time when the science-fiction genre was generally overlooked. The film earned $131.1–183.3 million during its theatrical run, one of the highest-grossing films of 1986 worldwide.
Since its release, Aliens is now considered to be among the greatest films of the 1980s; one of the best science-fiction or action films ever made, and one of the best sequels ever made. It has been called equal to (or better than) Alien. Aliens is credited with expanding the franchise's scope with additions to the series' lore and factions such as the colonial marines; these led to its appearance in other media, such as comic books and video games, and the development of the Alien vs. Predator franchise. With its impact on popular culture and fan following, Aliens has inspired a variety of merchandise which includes video games, comic books, board games, clothing, music, books, toys, and collectibles. The film was followed by two direct sequels Alien 3 (1992) and Alien Resurrection (1997), neither of which were as successful. The Alien series has prequels to Alien (Prometheus and Alien: Covenant), and a fifth sequel was in development in 2020.
No match records for this character.