| | |
| --- | --- |
| Character sourced from: Horror | |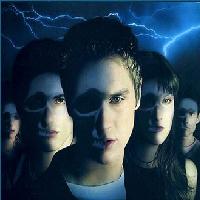 Survivors of Flight 180
CBUB Wins: 0
CBUB Losses: 3
Win Percentage: 0%
Added by: JuleTheFool2
Read more about Survivors of Flight 180 at: Wikipedia
Official Site: New Line Cinema
Final Destination is a 2000 horror film, about a group of teenagers who cheat death by avoiding a plane crash when one of them, Alex, has a premonition of their deaths. Soon after their escape, they begin dying one-by-one in mysterious freak accidents. The script was originally written by Jeffrey Reddick as a spec script for The X-Files. Director James Wong worked as a writer, producer and director on that series. The film is distributed by New Line Cinema. The DVD was released on September 26, 2000. The film was the first in the Final Destination series, which has since produced three sequels and a series of books.
Final Destination takes place on Long Island. Locations such as Jones Beach and John F. Kennedy International Airport are shown. Nassau County is mentioned. However, Vancouver International Airport stood in for JFK.
In 1999, Alex Browning (Devon Sawa) is going on a high school graduation trip to Paris with his fellow students. Before Volée Air Flight 180's take-off, Alex has a premonition that the flight will explode on take off, killing everybody on board. When events from his vision begin to repeat themselves in reality, he panics and attempts to stop the flight before take-off. The resulting commotion leads to a handful of passengers being left behind, including Alex, orphan Clear Rivers (Ali Larter), Alex's best friend Tod Waggner (Chad Donella), teacher Valerie Lewton (Kristen Cloke), Alex's rival Carter Horton (Kerr Smith), Carter's girlfriend Terry Chaney (Amanda Detmer), and student Billy Hitchcock (Seann William Scott). After they are all forced off the plane, none of the passengers believe what Alex says until the airliner takes off and explodes in mid-air, killing everyone left on it. The survivors are devastated, and two FBI agents interview the people taken off the plane, and are particularly interested with Alex's vision.
One month later, Tod is strangled in his shower, and his death is deemed a suicide. When Alex and Clear go to see his body, mysterious mortician William Bludworth (Tony Todd) tells them that Death is intervening to kill everyone who was meant to die on the plane. Terry falls victim the next day when she is hit by a speeding bus. After watching a news report detailing the cause of the explosion of Flight 180 Alex comes to the conclusion that Death is killing the survivors in the order they would have died in the explosion on the plane. Using information he has collected, he determines that Ms. Lewton is next on Death's list. He rushes to her house but arrives too late to save her from being impaled by a falling kitchen knife during a house fire.
No match records for this character.