| | |
| --- | --- |
| Character sourced from: Horror | |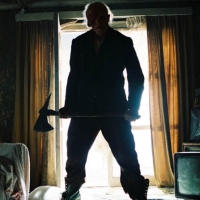 The Hills Have Eyes mutants
CBUB Wins: 3
CBUB Losses: 14
Win Percentage: 17.65%
Added by: agustinaldo
Read more about The Hills Have Eyes mutants at: Wikipedia
Official Site: Fox Searchlight Pictures
The Hills Have Eyes is a 2006 American remake of Wes Craven's 1977 film of the same name. Written by filmmaking partners Alexandre Aja and Grégory Levasseur of the French horror film Haute Tension, and directed by Aja, the film follows a family who becomes the target of a group of mutants after their car breaks down in the desert.
The film was released theatrically in the United States and United Kingdom on March 10, 2006. It earned $,500,000 in its opening weekend in the U.S., where it was originally rated NC-17 for strong gruesome violence, but was later edited down to an R-rating. An unrated DVD version was released on June 20, 2006. A sequel, The Hills Have Eyes 2, was released in theaters March 23, 2007.
Ethel Carter (Kathleen Quinlan) and her husband, Bob Carter (Ted Levine), a retired police detective, are traveling from Cleveland, Ohio to San Diego, California on their silver wedding anniversary. Also present are their daughter Brenda (Emilie de Ravin), son Bobby (Dan Byrd), eldest daughter Lynn (Vinessa Shaw), her husband Doug (Aaron Stanford), their baby daughter Catherine (Maisie Camilleri Preziosi), and the German Shepherd, Beauty and Beast. While "Big Bob", the father, talks to the gas station manager, we see a mutant grab Bobby's red sweatshirt out of the car and run off. Bobby and Brenda head away from the building and Bobby goes into a nearby outhouse. He is urinating when he sees someone watching him through the window. It was the mutant who stole his red sweatshirt from the car. After believing one of the family has seen the contents of the holdall, the attendant tells Bob of a shortcut through the hills which is actually the secret trap.
After driving a few miles along the shortcut, the tires are punctured by a hidden spike belt and the truck crashes. Bob walks back to the gas station for a tow truck, and Doug walks the opposite way to get help. Meanwhile, the remaining members of the family are being watched by someone through a pair of binoculars. Beauty runs off into the hills and Bobby chases after her, eventually finding her gutted corpse. Frightened and distraught, Bobby runs off, but slips and falls, knocking himself unconscious. A young female mutant named Ruby (Laura Ortiz) comes across him and is intrigued by him, while her brother Goggle (Ezra Buzzington) chews over the dead dog.
No match records for this character.