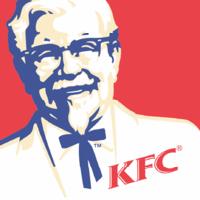 Colonel Sanders
CBUB Wins: 3
CBUB Losses: 5
Win Percentage: 37.50%
Added by: Nosferatu
Read more about Colonel Sanders at: Wikipedia
Official Site: KFC
Harland David Sanders, better known as Colonel Sanders (September 9, 1890 – December 16, 1980) was an American entrepreneur who founded Kentucky Fried Chicken (KFC). His image is omnipresent in the chain's advertising and packaging, and his name is sometimes used as a synonym for the KFC product or restaurant itself.
Sanders was born to a Presbyterian family in Henryville, Indiana. His father, Wilbur David Sanders, died when Harland was five years old, and—since his mother worked—he was required to cook for his family. He dropped out of school in seventh grade. When his mother remarried he ran away from home because his stepfather beat him. During his early years Sanders worked many jobs, including steamboat pilot, insurance salesman, railroad fireman and farmer. He enlisted in the Army as a private at the age of 16. (Sanders lied about his age) He served his entire service commitment in Cuba.
At the age of 40, Sanders cooked chicken dishes and other meals for people who stopped at his service station in Corbin, Kentucky. Since he did not have a restaurant, he served customers in his living quarters at the service station. His local popularity grew, and Sanders moved to a motel and restaurant that seated 142 people where he worked as the chef. Over the next nine years, he developed his "secret recipe" for cooking chicken. He made use of a pressure fryer that allowed the chicken to be cooked much faster than by pan frying.
He was given the honorary title "Kentucky Colonel" in 1935 by Governor Ruby Laffoon. He was re-commissioned in 1950 by Governor Lawrence Wetherby. Although he had been a Kentucky Colonel for nearly two decades, it wasn't until 1950 that Sanders began to look the part, growing his trademark mustache and goatee and donning his white suit and string tie. He never wore anything else in public during the last 20 years of his life, using a heavy wool suit in the winter and a light cotton suit in the summer.